Welcome to the Endicott Experience!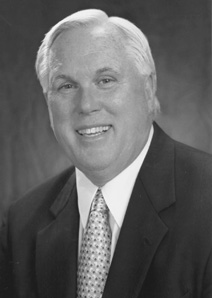 The experiences we speak of so enthusiastically here at Endicott College are very real - as real as lifelong friends, fulfilling careers, and confident citizens. They are surprisingly varied, just like our majors, our activities and, of course, our students. I can say, therefore, with confidence, that your Endicott experience is certain to be unique, challenging, and rewarding.
Maybe you will be participating in the Theater Club, exploring the future in state-of-the-art technology, discovering new and better ways to serve humanity in our nursing labs, conducting research with our faculty, presenting your senior thesis at regional or national meetings, or participating in NCAA Division III competition. You may find yourself challenged by a hard day's work in one of our overseas internships, or seeking inspiration in a brisk ocean breeze on the beach. Maybe you will just be relaxing at a residence hall or on our beautiful campus.
Wherever you are during your Endicott days, you will discover that your College is a very special place, inside and out. Every building, every program, every opportunity is well worth the time to explore in detail. Once you appreciate the dimension of our mission to guide, you will understand why Endicott graduates become models of achievement, maturity, and success. People of whom we are very proud!
I trust you will investigate the best Endicott has to offer. After all, we will be looking for the same in you. It is a combination sure to result in a memorable and prosperous college experience. Welcome!

Dr. Richard E. Wylie
President